Hyundai Doosan Infracore is accelerating engine development.
Hyundai Doosan Infracore is accelerating engine development.
By Alicia Moore
After the completion of its H2 internal combustion engines (ICE) design and rolling out the prototype, Hyundai Doosan Infracore (HDI) is revving up the development of its hydrogen engines, with the aim to mass produce these engines by 2025.
HDI's H2 ICE is an 11-litre class engine.
The hydrogen-powered internal combustion engine can produce a power output of 300 kW (402 HP) and a torque of 1700 NM at 2000 RPM. Fulfilling Tier 5/Stage 5/Euro7 regulation, the engine satisfies the emission requirements to be 90% decreased to the current level to meet Zero CO2 (below 1g/kwh) and Zero Impact Emission.
Low-purity hydrogen is used to power the hydrogen engines. This makes the engines not only strong, energy-dense and economical, but the most suitable engine system for mid-to-large-size vehicles and vehicles traveling long distances. Just one charge of 10 minutes allows for a distance up to 500 km (310.6 miles), meanwhile the H2 internal combustion engines are 25-30% more economical than battery packs or fuel cells when vehicle price and maintenance costs are factored in.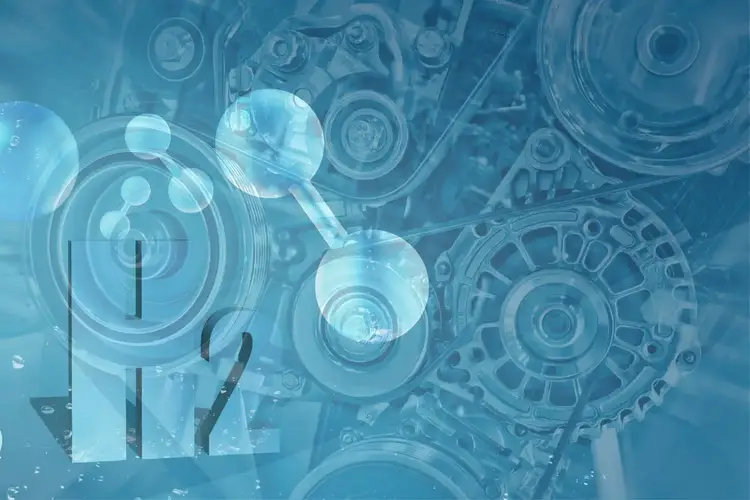 The new hydrogen engines will be installed in commercial vehicles.
To both accelerate commercialization and lower costs, HDI plans to leverage its current engine technology and facilities. The new hydrogen engines that will be produced will be installed on commercial vehicles, including large buses, trucks and construction equipment. HDI will unveil its prototype hydrogen-powered ICE power unit this year (2023), with plans for full-scale testing slated for 2024, and full-scale mass production planned for the following year in 2025.